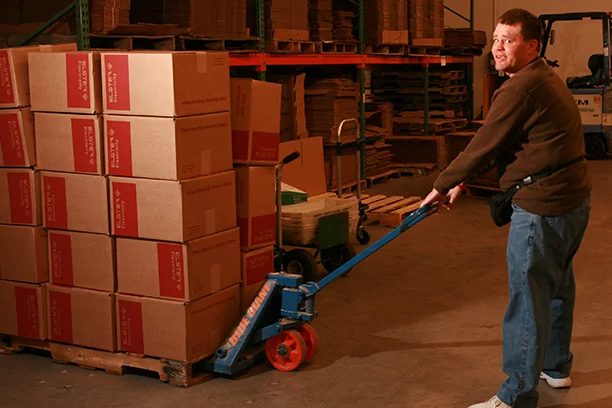 The Produce Box Initiative
Our participants and staff are building thousands of The Produce Box boxes each week. We are a key piece in ensuring people in our community have access to healthy food and are excited to be a part of this initiative. Our participants have meaningful work and our community is fed; what an awesome service to our entire community! 
Creedmoor, N.C. 
 — A program designed to get surplus produce to needy families during the pandemic brought the U.S. Agriculture Secretary Sonny Perdue to the Triangle on Monday.
The $3 billion Farmers to Families Program uses federal coronavirus relief money to purchase produce from farmers and package it in boxes that food banks and nonprofits can distribute to families.
When the pandemic shut down restaurants, hotels and schools, farmers had a hard time finding buyers for all of the food they produce. Distributors had to lay people off, while grocery store shelves were bare.
Perdue said there has been plenty of food throughout the crisis; there just wasn't a way to get it to people.
Baptists on Mission collected about 500 boxes of local produce at Pleasant Grove Baptist Church outside Creedmoor on Monday to distribute to nonprofits and churches, such as Island Creek Baptist Church in Henderson, where Pastor Johnny Yount and his volunteers deliver it the last mile.
" To a waitress who hasn't worked in a while, to a grandmother who is raising her grandson, this provides not just food to put upon a table, it provides hope," Yount said.