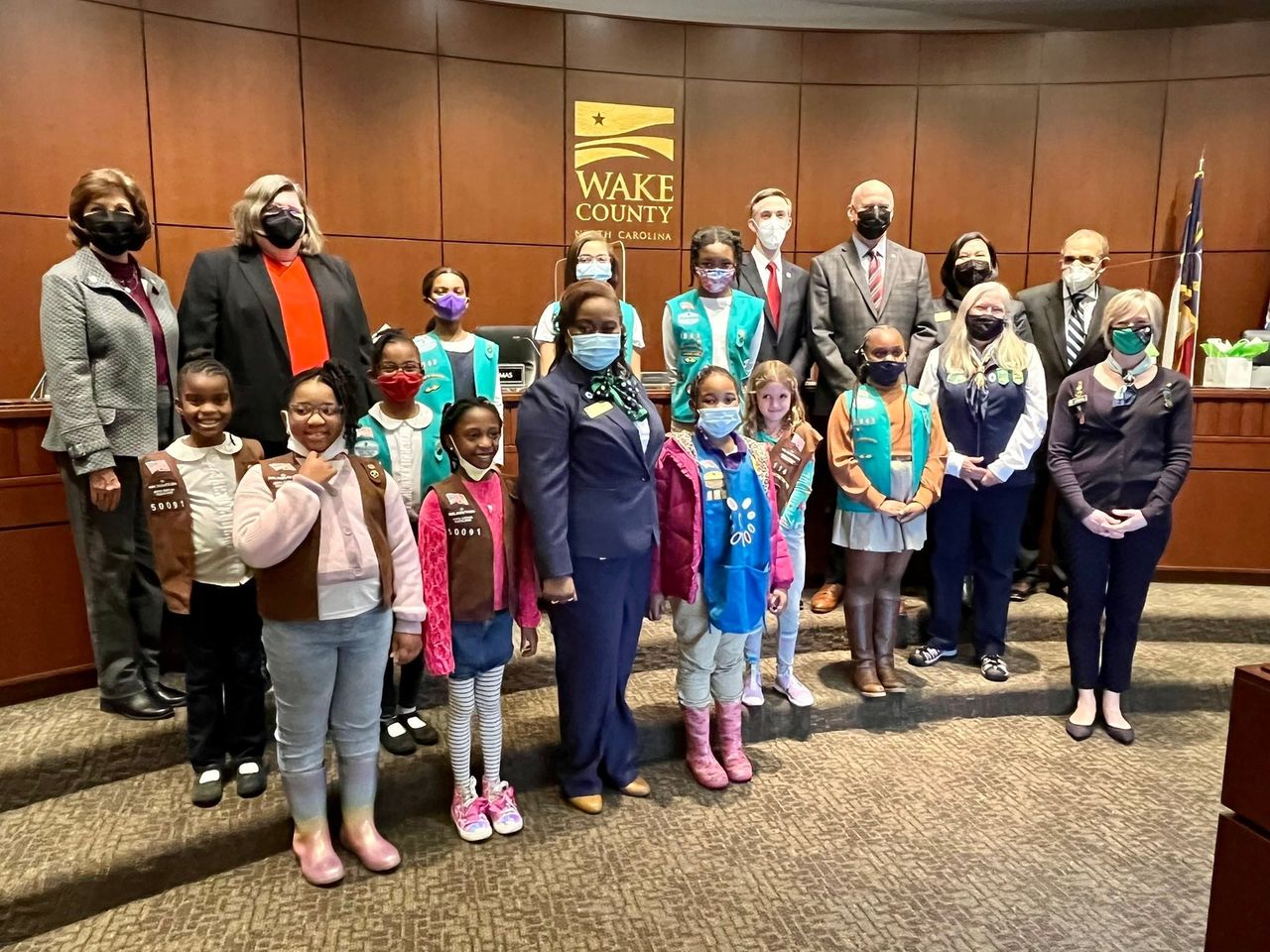 WAKE Enterprises gets $420,000
Thank you Wake County Government for voting to fund Wake Enterprises, Inc at $420,000 for #WEADVOCATEFORALL. The goal of WE Advocate for All is to foster a strong, inclusive, and equitable COVID-19 recovery that will create long-term benefits for two marginalized populations- the people we serve and our Direct Support Professionals, as this funding will allow us to increase wages and serve more people with disabilities.
Missed yesterday's Wake County Board of Commissioners meeting? Here are the highlights:
We welcomed Girl Scouts from across Wake County to lead us in the Pledge of Allegiance. Then, the board proclaimed March 6-12 as Girl Scout Week in Wake County! Girls from
Girl Scouts – North Carolina Coastal Pines
joined the commissioners to celebrate and share some of those delicious cookies they're famous for!
The board voted to fund 71 projects totaling $20 million that will support the county's goals and lift up our community's most vulnerable residents. Dubbed "Elevate Wake," the initiative uses American Rescue Plan funds to invest in these worthwhile efforts.
Projects include:
$2 million for the
Boys & Girls Club of Wake County
to relocate its Brentwood Club to Dream Center on Fox Road.
$900,000 for the
Lucy Daniels Center
to build a 4,500 sq. ft. expansion to serve 1,100 more children and families.
$137,000 to the
Diaper Bank of North Carolina
for free diapers to low-income families.
Learn more about all of the exciting projects we'll fund with this $20 million investment at
bit.ly/3MwftEq
.